When 2018 began, I wondered what incredible books were in store for us. What could the authors come up with that we haven't seen before? The thought filled me with anticipation and joy! There is nothing more than a book that whisks you into another world and makes you lose track of time.
I'm so happy to report that I am six ahead of my book challenge on Goodreads! I've been reading more than ever lately and am excited to share my favorites with you.
All of these books kept me eagerly turning the pages, enticed me with either a fantastic plot or incredible writing or both, made me wish I had written them!
1) Something in the Water by Catherine Steadman
Erin is a documentary filmmaker on the brink of a professional breakthrough, Mark a handsome investment banker with big plans. Passionately in love, they embark on a dream honeymoon to the tropical island of Bora Bora, where they enjoy the sun, the sand, and each other. Then, while scuba diving in the crystal blue sea, they find something in the water. . . .

Could the life of your dreams be the stuff of nightmares?

Suddenly the newlyweds must make a dangerous choice: to speak out or to protect their secret. After all, if no one else knows, who would be hurt? Their decision will trigger a devastating chain of events. . . .
2) The House Swap by Rebecca Fleet
This is a quick review since I haven't done a full review like the other books on my list!
What I loved about this novel was the structure, the book flips between the present and past, building tension until you can barely take the suspense any longer. This was a brilliantly written book and every literary element the author used was knife sharp. I devoured this one and give the author much credit for it being a debut novel! I WISH I could write like Rebecca.
Well done, A+ and I wouldn't be surprised to learn of a film adaptation soon.
Here's the official plot:

When Caroline and Francis receive an offer to house swap–from their city flat to a townhouse in a leafy, upscale London suburb–they jump at the chance for a week away from home, their son, and the tensions that have pushed their marriage to the brink.

As the couple settles in, the old problems that permeate their marriage–his unhealthy behaviors, her indiscretions–start bubbling to the surface. But while they attempt to mend their relationship, their neighbor, an intense young woman, is showing a little too much interest in their activities.

Meanwhile, Caroline slowly begins to uncover some signs of life in the stark house–signs of her life. The flowers in the bathroom or the music might seem innocent to anyone else–but to her they are clues. It seems the person they have swapped with is someone who knows her, someone who knows the secrets she's desperate to forget.
3) The Death of Mrs. Westaway by Ruth Ware
On a day that begins like any other, Hal receives a mysterious letter bequeathing her a substantial inheritance. She realizes very quickly that the letter was sent to the wrong person—but also that the cold-reading skills she's honed as a tarot card reader might help her claim the money.

Soon, Hal finds herself at the funeral of the deceased…where it dawns on her that there is something very, very wrong about this strange situation and the inheritance at the centre of it.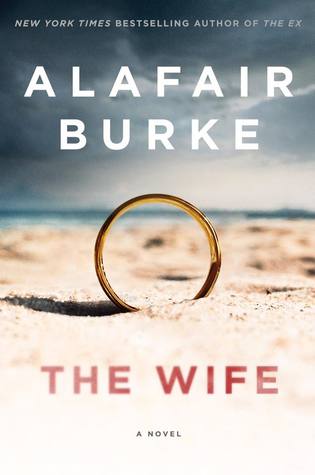 4) The Wife by Alafair Burke
When Angela met Jason Powell while catering a dinner party in East Hampton, she assumed their romance would be a short-lived fling, like so many relationships between locals and summer visitors. To her surprise, Jason, a brilliant economics professor at NYU, had other plans, and they married the following summer. For Angela, the marriage turned out to be a chance to reboot her life. She and her son were finally able to move out of her mother's home to Manhattan, where no one knew about her tragic past.

Six years later, thanks to a bestselling book and a growing media career, Jason has become a cultural lightning rod, placing Angela near the spotlight she worked so carefully to avoid. When a college intern makes an accusation against Jason, and another woman, Kerry Lynch, comes forward with an even more troubling allegation, their perfect life begins to unravel. Jason insists he is innocent, and Angela believes him. But when Kerry disappears, Angela is forced to take a closer look at the man she married. And when she is asked to defend Jason in court, she realizes that her loyalty to her husband could unearth old secrets.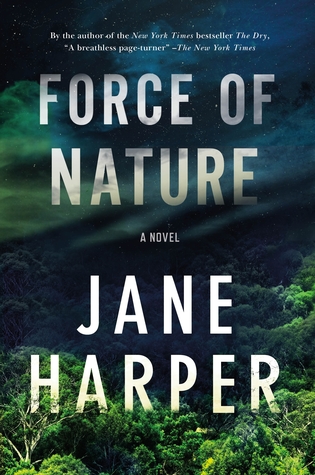 5) Force of Nature by Jane Harper
When five colleagues are forced to go on a corporate retreat in the wilderness, they reluctantly pick up their backpacks and start walking down the muddy path. But one of the women doesn't come out of the woods. And each of her companions tells a slightly different story about what happened.

Federal Police Agent Aaron Falk has a keen interest in the whereabouts of the missing hiker. In an investigation that takes him deep into an isolated forest, Falk discovers secrets lurking in the mountains, and a tangled web of personal and professional friendship, suspicion, and betrayal among the hikers. But did that lead to murder?
6) Her Pretty Face by Robyn Harding
Frances Metcalfe is struggling to stay afloat.

A stay-at-home mom whose troubled son is her full-time job, she thought that the day he got accepted into the elite Forrester Academy would be the day she started living her life. Overweight, insecure, and lonely, she is desperate to fit into Forrester's world. But after a disturbing incident at the school leads the other children and their families to ostracize the Metcalfes, she feels more alone than ever before.

Until she meets Kate Randolph.

Kate is everything Frances is not: beautiful, wealthy, powerful, and confident. And for some reason, she's not interested in being friends with any of the other Forrester moms—only Frances. As the two bond over their disdain of the Forrester snobs and the fierce love they have for their sons, a startling secret threatens to tear them apart…because one of these women is not who she seems. Her real name is Amber Kunick. And she's a murderer.
7) Lilli De Jong by Janet Benton 
Pregnant, abandoned by her lover, and banished from her Quaker home and teaching position, Lilli de Jong enters a charity for wronged women to deliver her child. She is stunned at how much her infant needs her and at how quickly their bond overpowers her heart. Mothers in her position have no sensible alternative to giving up their children, but Lilli can't bear such an outcome. Determined to chart a path toward an independent life, Lilli braves moral condemnation and financial ruin in a quest to keep herself and her baby alive.

Confiding their story to her diary as it unfolds, Lilli takes readers from an impoverished charity to a wealthy family's home to the perilous streets of a burgeoning American city. Lilli de Jong is at once a historical saga, an intimate romance, and a lasting testament to the work of mothers. "So little is permissible for a woman," writes Lilli, yet on her back every human climbs to adulthood."
8) Lying In Wait by Liz Nugent
On the surface, Lydia Fitzsimons has the perfect life—wife of a respected, successful judge, mother to a beloved son, mistress of a beautiful house in Dublin. That beautiful house, however, holds a secret. And when Lydia's son, Laurence, discovers its secret, wheels are set in motion that lead to an increasingly claustrophobic and devastatingly dark climax.
9) An Unwanted Guest by Shari Lapena
As the guests arrive at beautiful, remote Mitchell's Inn, they're all looking forward to a relaxing weekend deep in the forest, miles from anywhere. They watch their fellow guests with interest, from a polite distance.

Usually we can avoid the people who make us nervous, make us afraid.

With a violent storm raging, the group finds itself completely cut off from the outside world. Nobody can get in – or out. And then the first body is found . . . and the horrifying truth comes to light. There's a killer among them – and nowhere to run.
10) Believe Me by J.P. Delaney
A struggling actor, a Brit in America without a green card, Claire needs work and money to survive. Then she gets both. But nothing like she expected.

Claire agrees to become a decoy for a firm of divorce lawyers. Hired to entrap straying husbands, she must catch them on tape with their seductive propositions. The rules? Never hit on the mark directly. Make it clear you're available, but he has to proposition you, not the other way around. The firm is after evidence, not coercion. The innocent have nothing to hide.

Then the game changes.

When the wife of one of Claire's targets is violently murdered, the cops are sure the husband is to blame. Desperate to catch him before he kills again, they enlist Claire to lure him into a confession.

Claire can do this. She's brilliant at assuming a voice and an identity. For a woman who's mastered the art of manipulation, how difficult could it be to tempt a killer into a trap? But who is the decoy . . . and who is the prey?